Communicating With Your Dog
By Charlie Ridener
We all know there are many ways to communicate with each other as human beings. The most common ways are body language, eye contact and sound. We learn the meaning of all these things through training, exposure and experience. The Point I am trying to make is that we use all of these things in training of animals, especially dogs.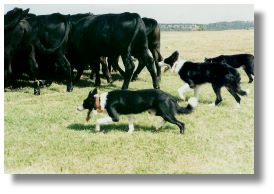 The experienced trainer knows how to use body language, word commands and sounds such as whistle commands to communicate with his dog. One of the most important methods is to use the various sounds that can be made with the variable pitch whistle, commonly referred to as the Sheppard's whistle. The various whistle sounds can be used in conjunction with word command or hand signals. For example; down, up, here, there, bite, right, left and so forth. All commands can be translated into whistle sounds of you choice. The whistle commands are taught using the exact same method used to teach any word or hand signal. You tell or show the dog what he is doing and put a whistle sound with that motion or action until he completely understands the command.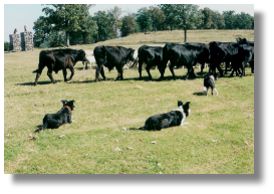 Our whistle is becoming very popular with all types of dog trainers and handlers. Police canine units are using the whistles to direct their dogs. The have found that their dogs respond extremely well to the whistle commands and no one else knows what they are telling their dogs to do. Bird dog trainers are realizing that they can teach their dogs to work without hand signals. Search and rescue teams are using the whistle not only to command their dogs, but also to communicate with each other.
We are very grateful to all of our customers and we are devoted to making our products the very best that we can. We are always available for any questions or suggestions you may have.